MCDONALD'S ALL AMERICAN GAMES 2023 + EVERGREEN SOCIAL
APRIL 2022 - APRIL 2023
**lots of gifs on this page. may take longer to load**
OBJECTIVE:McDonald's All American Games is a nationwide high school basketball all-star game that has been held since 1977. the team was tasked to create a brand and social media plan that communicates as simple and iconic. the look needs to tapping into Houston, Texas and gen-z aesthetics
OUTCOME:a set of graphics used for out of home and stadium advertising, 2 sets of times square billboard videos, 50 tshirt graphics, video recaps, 50 player animations, 20,000 gained followers throughout the campaign.
SKILLS:branding, animation, design, art direction, photo editing, deck building
PUBLISHED WORK:
mcdaag instagram
,
mcdaag twitter
,
mcdaag tiktok
TEAM:Creative Director:
Mike Vitiello
, Senior Art Director:
Charles Lee
, Art Director:
Julia Muell
, Art Director:
Sabrina Sommer
, Copywriter:
Tiffany Firebaugh
, Lead Editor: Andrew Maclean, Freelance Editor:
Francis Rutledge
, Videographer:
Lanre Danmola
MCDONALD'S ALL AMERICAN GAMES 2023 - BRANDING + ACTIVATION PLAN
After many client reviews and rounds honing in on what makes Houston so Houston,
the 2023 All American Games was set to follow a graphic direction leaning into the
Space City nickname and legacy. For a tournament launching the future biggest stars
in basketball, we followed the main brand messaging of "Where Hype Becomes Legacy"
to create huge atmospheric graphics, flashy typography, and multiple activations
to get the city and students hype for the legacy of the games to come.
PHASE ONE: HOST CITY ANNOUNCEMENT AND BRANDING PROCESSAt the start of games planning, the team was tasked with a simple host city announcement.
This led to the natural progression of deciding that this graphic should be the first beat of what would be the overall branding for the games.
At a first pass as a true Houstonian, the most Houston thing I could first think of was of course, the rodeo.
I drafted and experimented with the western renaissance in culture, (thank you Beyonce, Megan Thee Stallion, and the cowboy hat emoji)
specifically with these basketboots which were inspired by the mixing of cultures, similar to the iconic Rhianna Superbowl announcement.
This direction had other games week pitches including tiktok and social content ideas of hosting a 3-pointer contest wearing the McDAAG boots, taking the players
to their first rodeo, creating custom cowboy hats for the players, and creating our own coyboy-ified logo.
The feedback from this direction was ultimately that Houston is so much more than cowboy boots and rodeos. Which is true!
This pivoted me and the team to discuss basketball culture specifically in Houston. With Houston basketball culture we leaned into
the flashiness of it all. Houston "chopped and screwed" hip hop soundtracks, slab cars, and jewelry designer
Johnny Dang
are all famous for
being loud and proud, just like Houston culture. We crafted a 3D-modeled custom MCDAAG slab car with a custom McDonald's
chopped and screwed jingle to announce the host city. Further games week activations were to include collaborating with
Johnny Dang for custom jewelry for our 2023 MVPs, a video series of players driving around in the custom slab, and hip-hop dance challenges.
SO The feedback from this direction is what led us to our final branding and host city announcement post.
The critique of this was mainly that sometimes things are too flashy and can be too risky. But hey we gave it our all to push the envelope.
Thinking back to basketball and Houston, we focused in on, of course, the Houston Rockets. After all, the McDAAG 2023 games would be hosted in the
Toyota Center, the Rockets home stadium. The main idea was born when
our fabulous and wonderful copywriter
came up with the nugget "Houston, we have a host city."
This sparked mood boards full of rocket type metallics, sprawling backdrops, and sports futurism. Clients were equally as excited and nerded out as us,
and the following graphic was posted to announce the host city (the far right being the final posted iteration).
PHASE TWO: FINAL ROSTER ANNOUNCEMENT + TIMES SQUARE ACTIVATION With the host city announcement being sucessfully posted (with 6,700 likes vs our typical 700-900), we immediately switched gears to focus
on the 2023 Games roster nominations and final selects. This announcement is huge for the exposure of McDAAG thanks to the students, their families,
and schools for who often repost and interact with the social channels. To celebrate these students in a large starstudded moment we utilized the McDonald's Time Square
billboard to animate each name of the selected students onto the screen. This would be announced and live streamed on TikTok and Instagram live
before the official lists were posted shortly after the livestream. For the billboards, my co-art director and I collaborated on animating all 50 names, along with transition slides,
and slides for each of the four country regions. Overall we garnered lots of reaction and engagement through the live chat,
and I can now say work I've been a part of has been reposted by LeBron James. Subtle flex.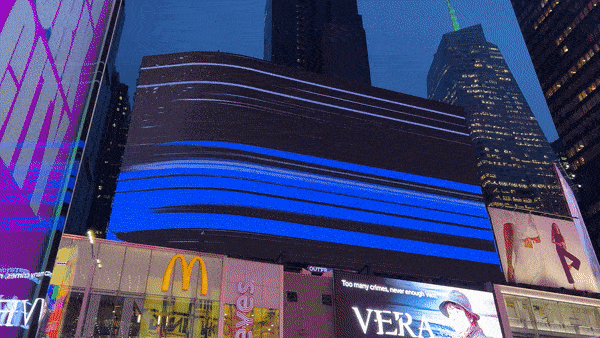 PHASE THREE: GAMES WEEK + SUSTAIN Leading up to games week, we were briefed on numerous announcements and OOH material. This included building out web banner ads, Instagram/Snapchat ads,
stadium graphics for the games, and billboards around the Houston area. On our platforms we created parallax motion graphics to reveal the teams for the weekend.
For the players, we created a custom t-shirt for each player inspired by bootleg fan shirts and designed disposable cameras for them to use throughout the game so we
could see how the games are from a player's eyes. To gather evergreen content to sustain the brand we stayed native to TikTok and reels content by hosting
interviews asking the players different quick questions to post throughout the year.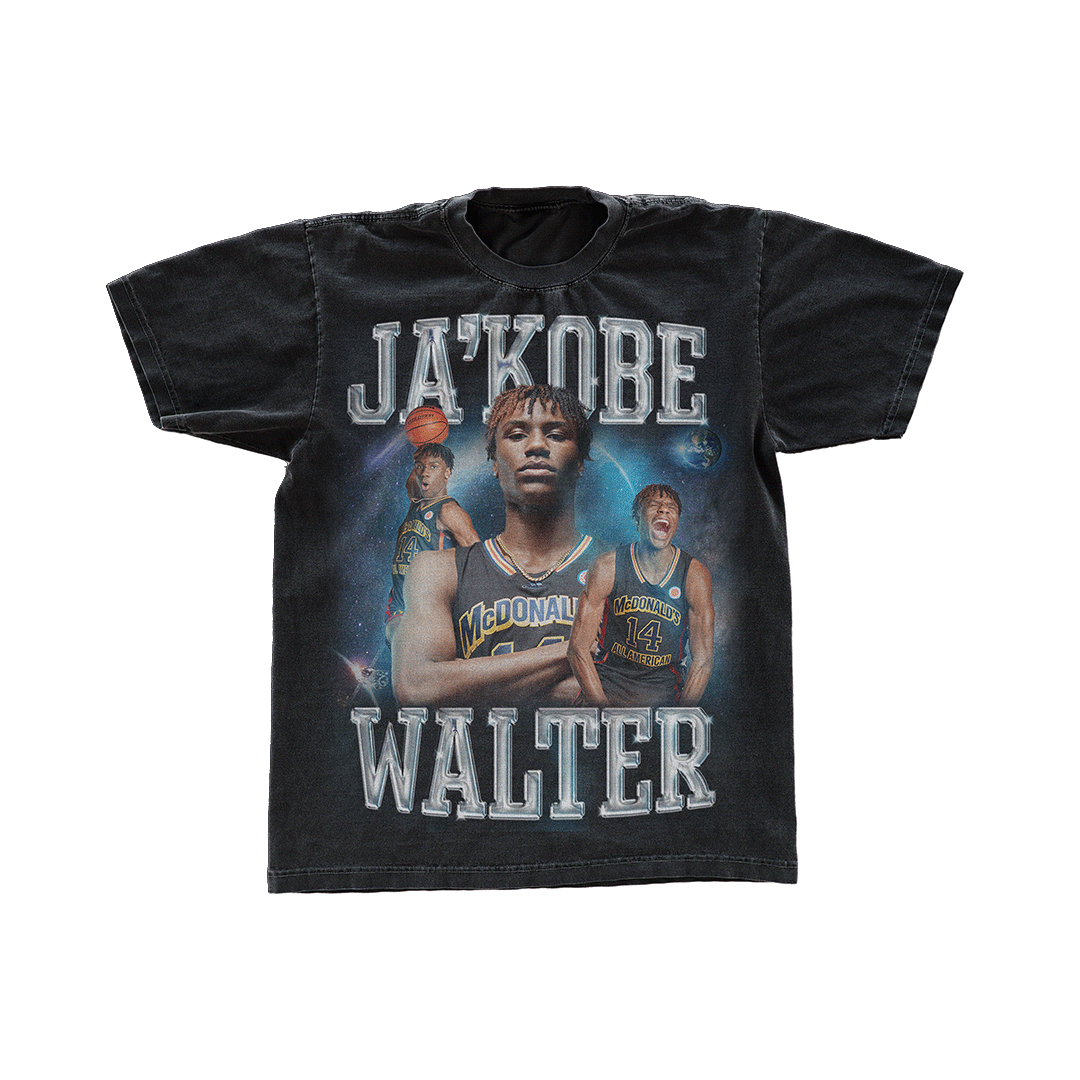 MCDONALD'S ALL AMERICAN GAMES - EVERGREEN SOCIAL CONTENT
Aside from games planning which takes place October-March, I was lead designer and AD for McDAAG's evergreen
and reactive social content. Below are some static and animated designs posted in reaction to basketball's current
events including the NBA and WNBA All Star Games, NBA and WNBA drafts, etc.