ELEGY TO
THE CYBORG
OBJECTIVE:an undergraduate capstone project meant to showcase and reflect the skills learned over the course of 4 years
at the University
of Nebraska.
in my 4 years, I became passionate about digital humanities, publications, multimedia art, and installations. to reflect this I created a contemporary reinterpretation of postmodern theorist Donna Haraway's "A Manifesto for Cyborgs: Science, Technology, and Socialist-Feminism in the 1980s."
OUTCOME: a start of newly designed spreads, turning the PDF into an art book. a series of digital paintings. an installation of creative code projection mapped onto white spray painted old technology. a working website
cyborgelegy.com
that breifly goes over each chapter and summarizes the project.
the project was awarded the highest design honor of all undergraduate capstones, "The Myers B.& Martha H. Cather Excellence in Design Award." the project was also accepted toThe Sheldon Museum of Art's
"Person of Interest: A Symposium"
in which I proposed and wrote an abstract, presented my research and project, and engaged in a Q&A with other professors from the digital humaities department.
SKILLS:
theory, digital humanities, coding, video editing/animation, set building, installation, publication design, public speaking
I created a website in which the book could be promoted on while giving the viewer something they could interact with (this exhibit was done following covid guidelines and it was important to me that I had an "all remote" option). The website can be visted at
cyborgelegy.com
. Each web page summarizes a chapter of the book and its theme. all of the backgrounds on the site are video art which I also created to support this project.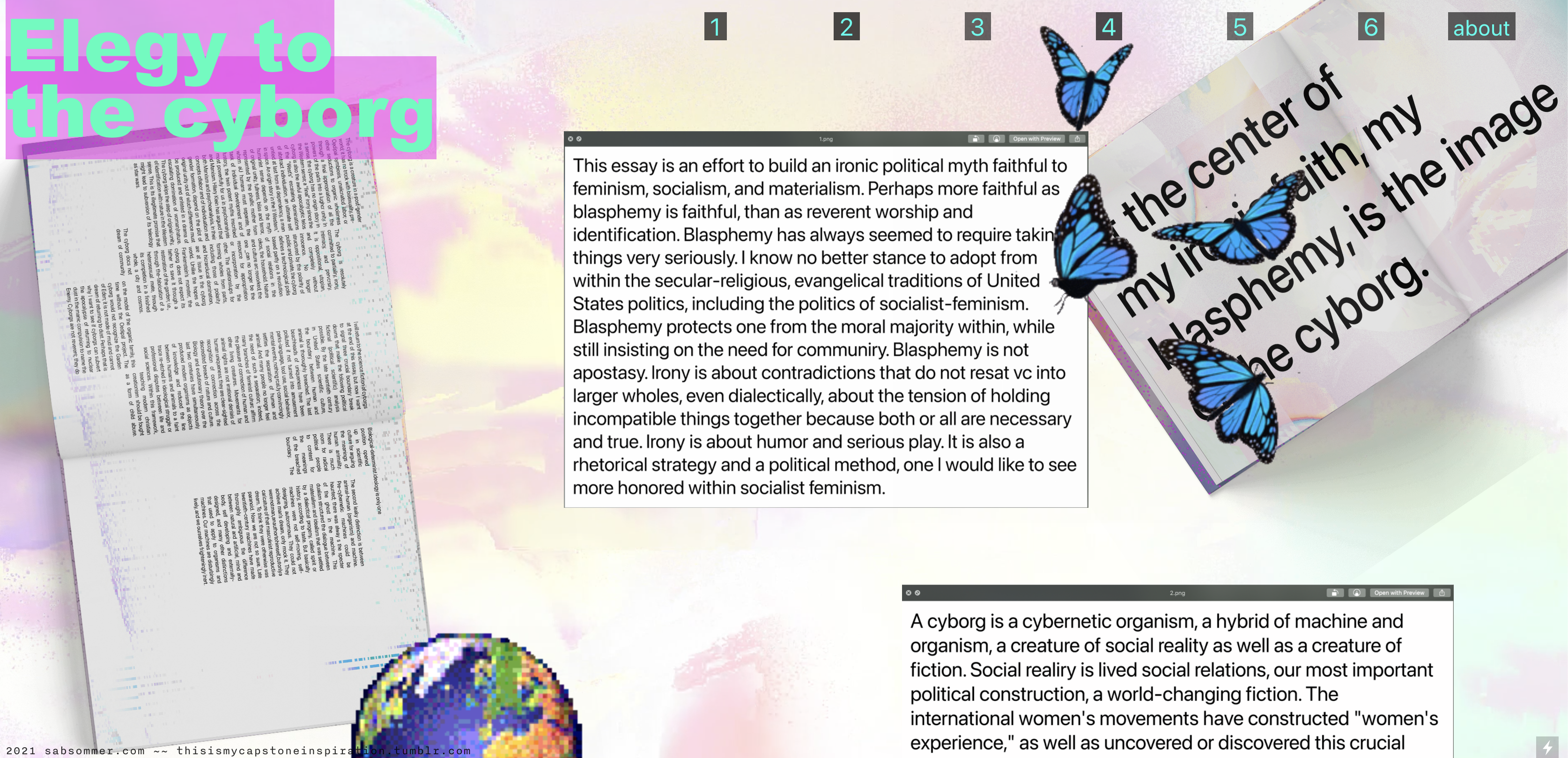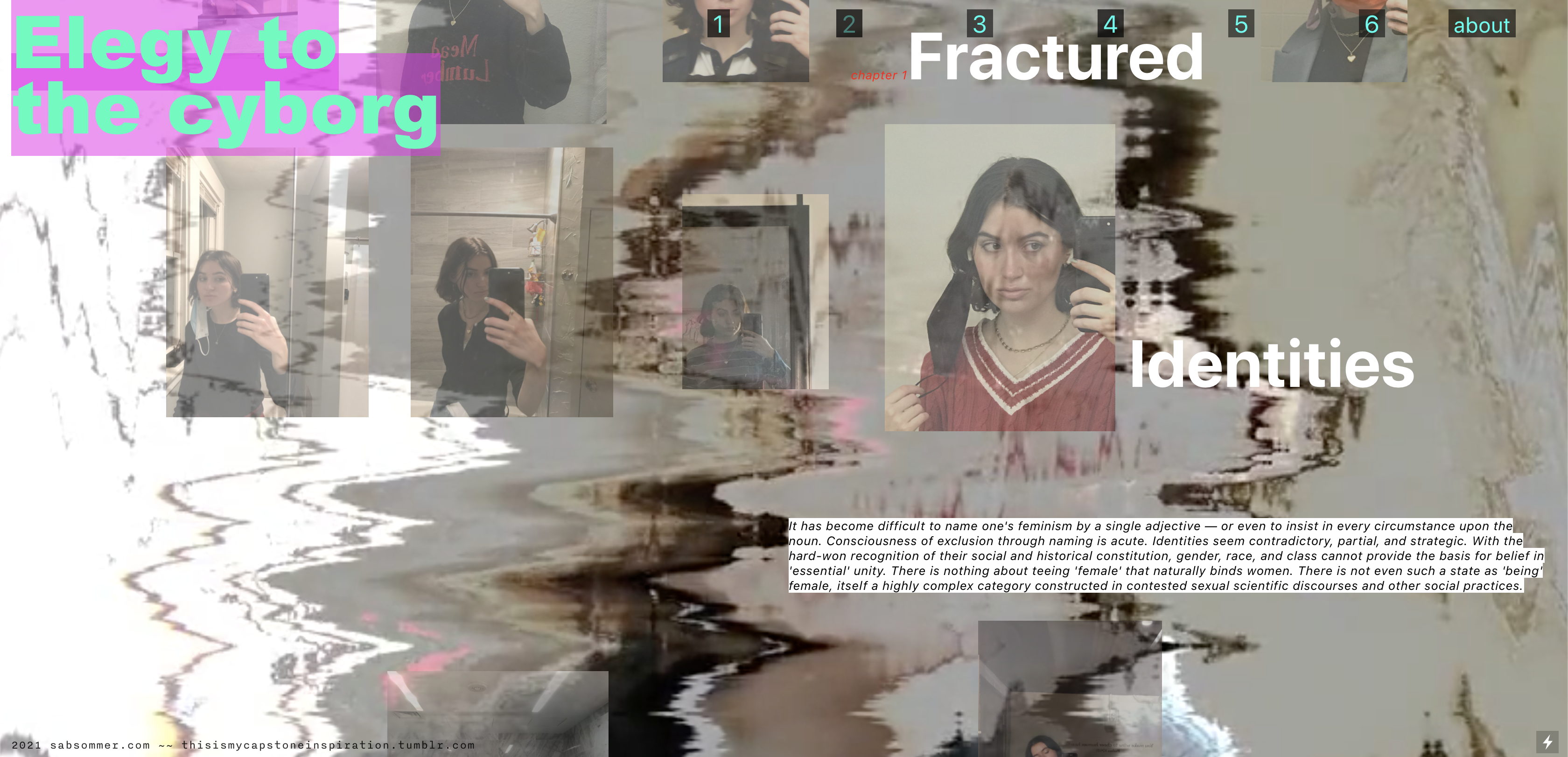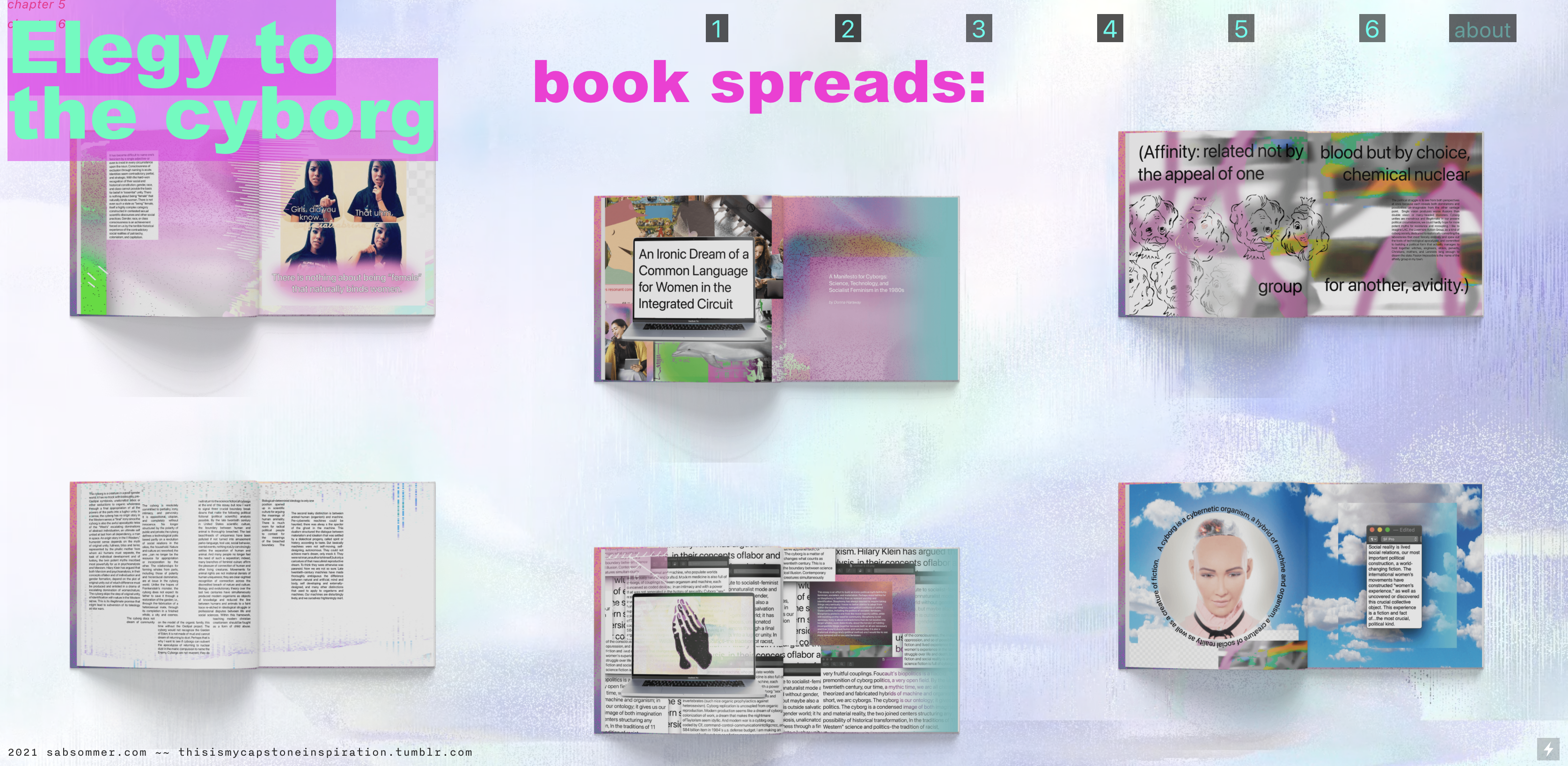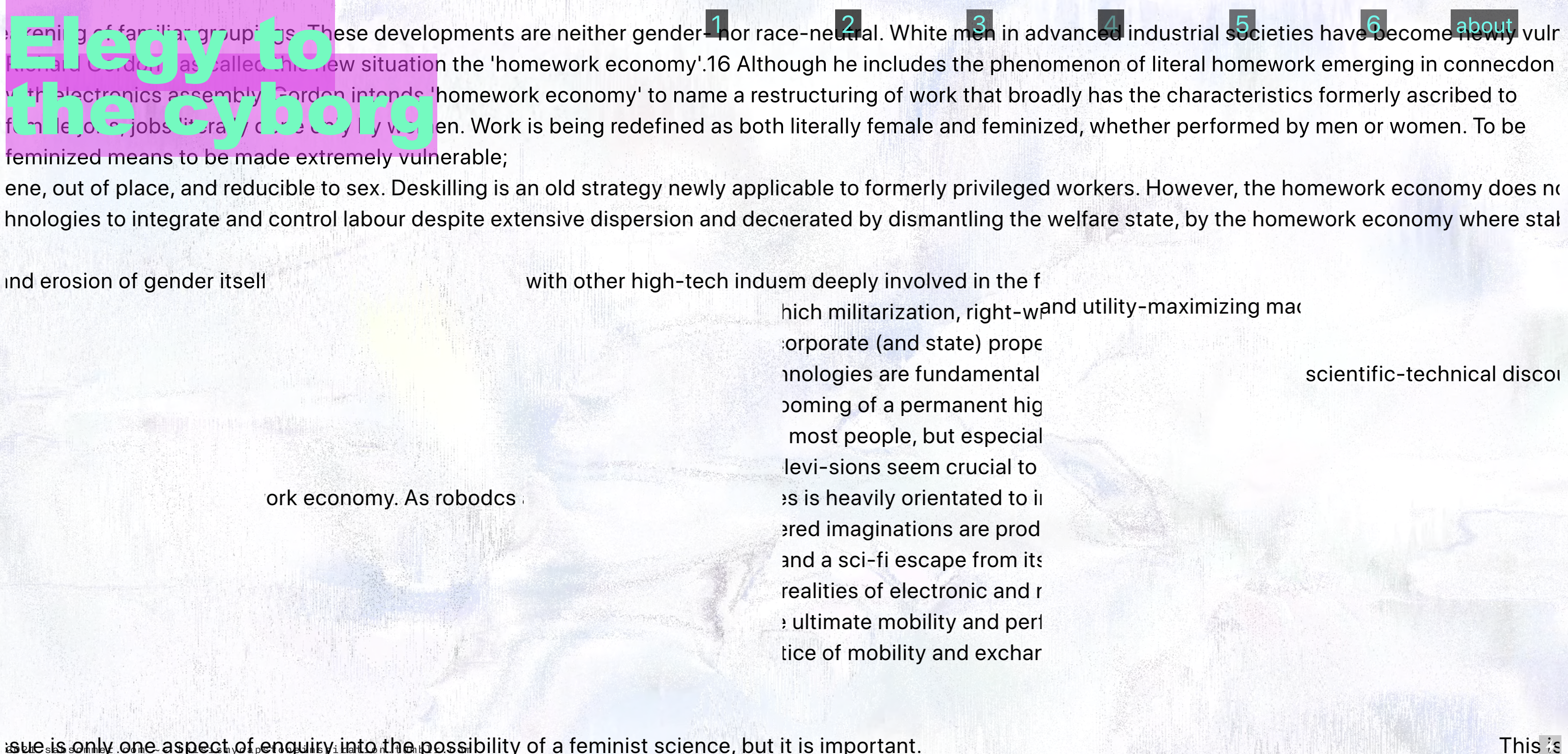 The entire project was carried out as an installation. I had collected and spray painted old monitors and technology that I then projection mapped the video art I had created on to them. to the right was a working monitor that the viewer could use to navigate
cyborgelegy.com